Regular price
$474.00 USD
Regular price
Sale price
$474.00 USD
Unit price
per
Sale
Sold out
Share
Place your order for pick-up or delivery from our Corona, California facility. Leave us a note after you ADD TO CART if you'd like to schedule installation or support.
Inventory & Shipping

Most items we have in stock at our Corona, California facility. Contact us for custom upgrade suggestions & we'll give you the best bang for your buck. Place an order or reach out using the contact form below & we will notify you with tracking information & expectations.
Installation Instructions & Support
Give us a call or use our CONTACT FORM below for support or to Pre-Order Your Purchase!
These clutch kits are compatible with all RZR Turbo R models, 2021+ RZR Pro XP, and 2021 XPT/S models.
Gaining the correct engagement is key for overall performance as well as proper launch control. Let your RZR reach its full potential with EVP's Shift-Tek Ultimate Clutch Kits for all Pro XP and turbo R models, and 2021 XP Turbo/S models. 
Available in High Engagement (2600 RPM) or Low Engagement (2200 RPM) packages, these kits are designed and calibrated for better belt life, maximum traction and quicker back shifts. Whether you're a hardcore racer or everyday duner or trail rider, we've got calibrations that'll keep you on the gas and ensure the best riding experience possible. 
Available in High (notched weights) or Low (straight weights) Engagement kits
Springs are made from chrome silicon steel alloy, which is stronger than most alloys
Stiffer primary spring compared to OEM, allowing more belt squeeze to eliminate slippage
Replacement secondary spring increases back shift speed
38-48 Progressive Helix will help eliminate belt slip while adding better grip for smoother back shifts
Shift-Tek weights feature specific geometry catering to the P90x clutch
All EVP clutch kits are designed to work with both the OEM and EVP BAD ASS Belts
Kits are compatible with all RZR Pro XP and Turbo R models, and 2021 XPT/S models only
Designed, tested and manufactured in the U.S.A.
Pro-XP, Turbo R & XP Turbo/S Ultimate Clutch Kits Include:
EVP Adjustable Weight SET (Choose High or Low)

High Engagement: 2400 RPM engagement, notched 
Low Engagement: 1800 RPM engagement, non-notched 

EVP Silver Primary Spring:

When used with High Engagement (notched) weights, RPM engagement increases to 2600 RPM compared to the stock 1800 RPM engagement 
Low Engagement (non-notched) weights + Silver Primary Spring increases engagement to 2200 RPM
Silver Spring alone with no weights = 2200 RPM engagement

EVP Turquoise Secondary Spring: stiffer than stock to allow better belt squeeze, increase back shift speed and eliminate belt slip to reduce heat and eliminate potential blowouts
EVP 38-48 Helix for Polaris P90X-HD Clutch
Fitment:
2021 Polaris RZR XP Turbo/S
2021+ Polaris RZR Pro XP

2022 Polaris RZR Turbo R
Product Instructions:
EVP Shift-Tek Ultimate Clutch Kit for Polaris RZR Turbo R, 2021+ Pro XP & 2021 XP Turbo/S
View full details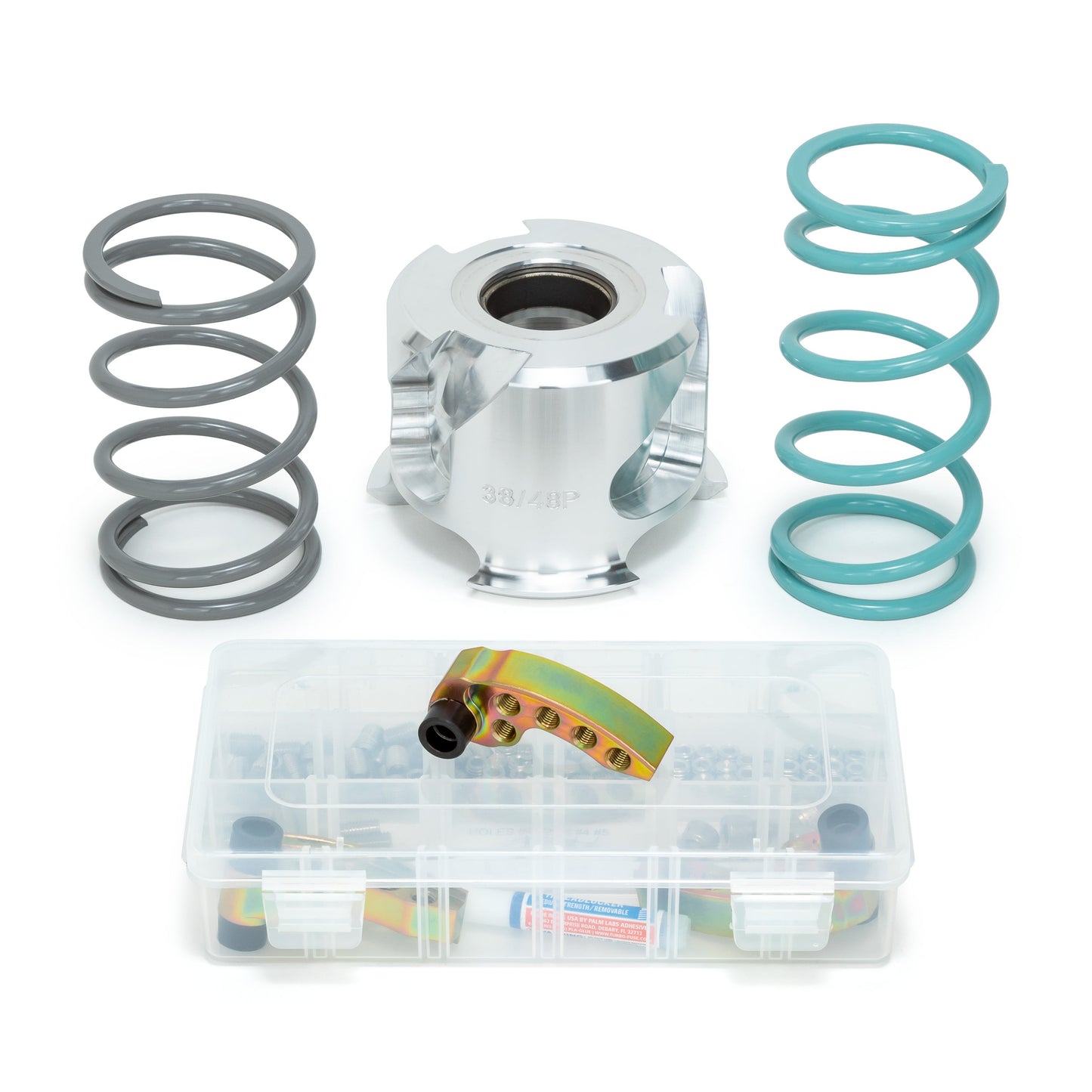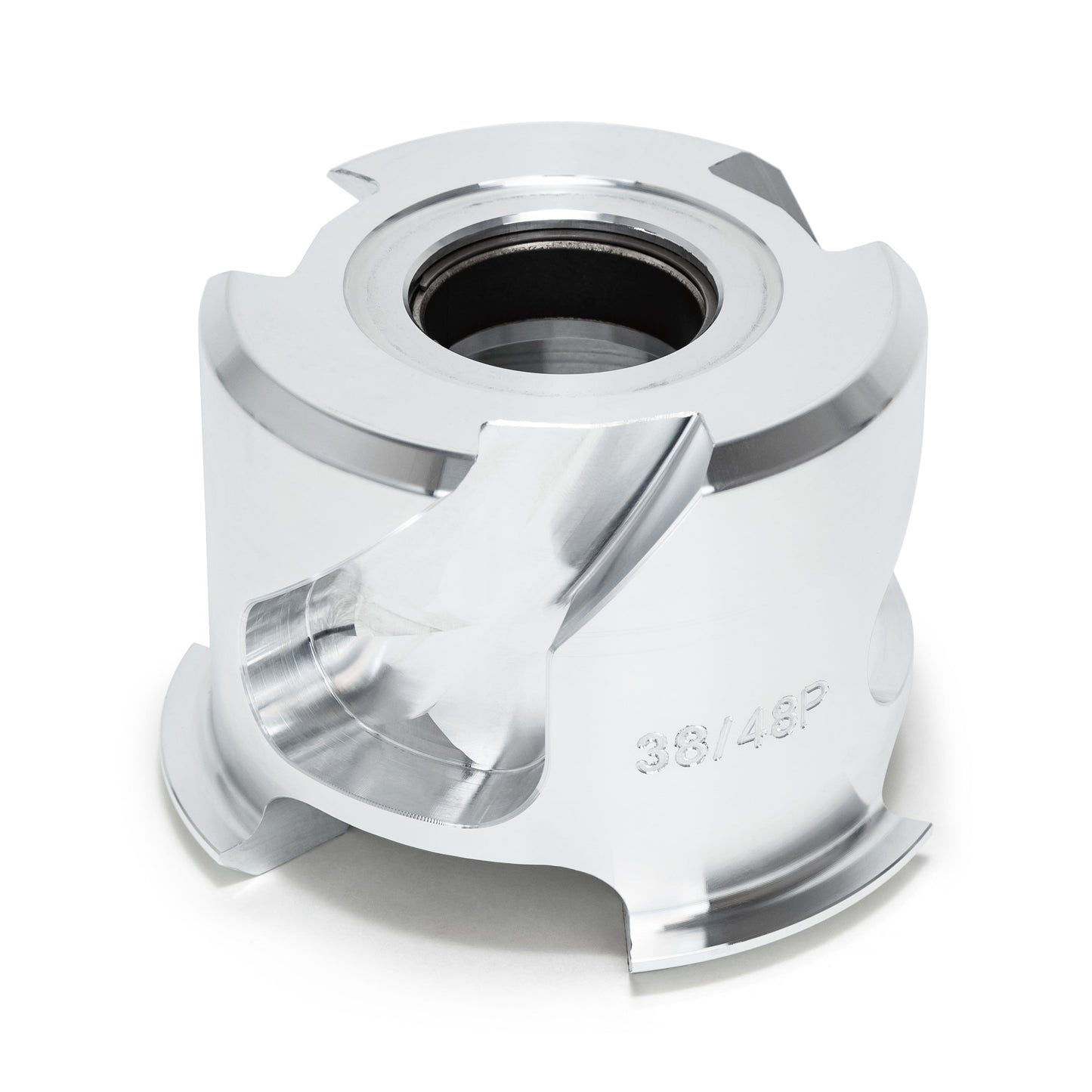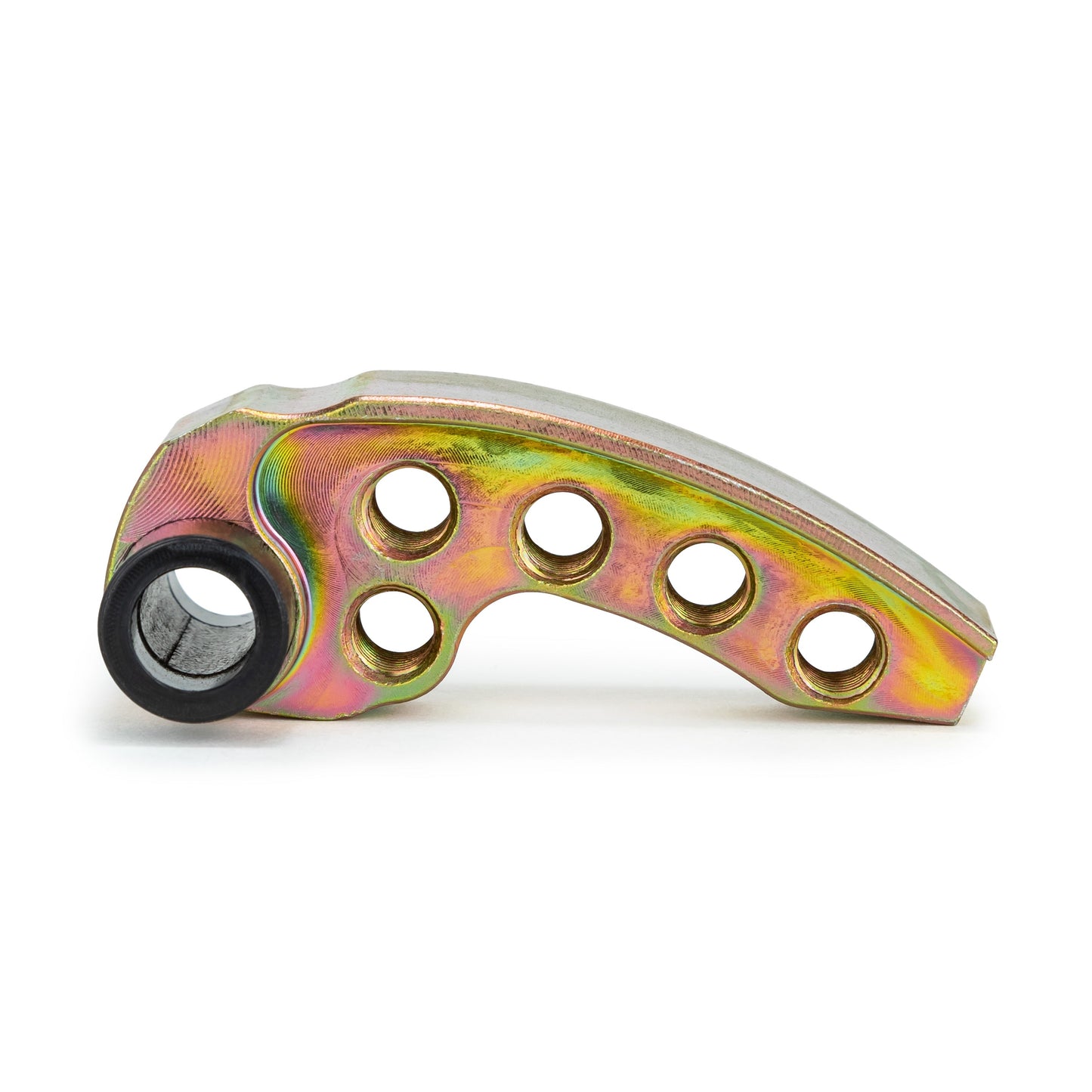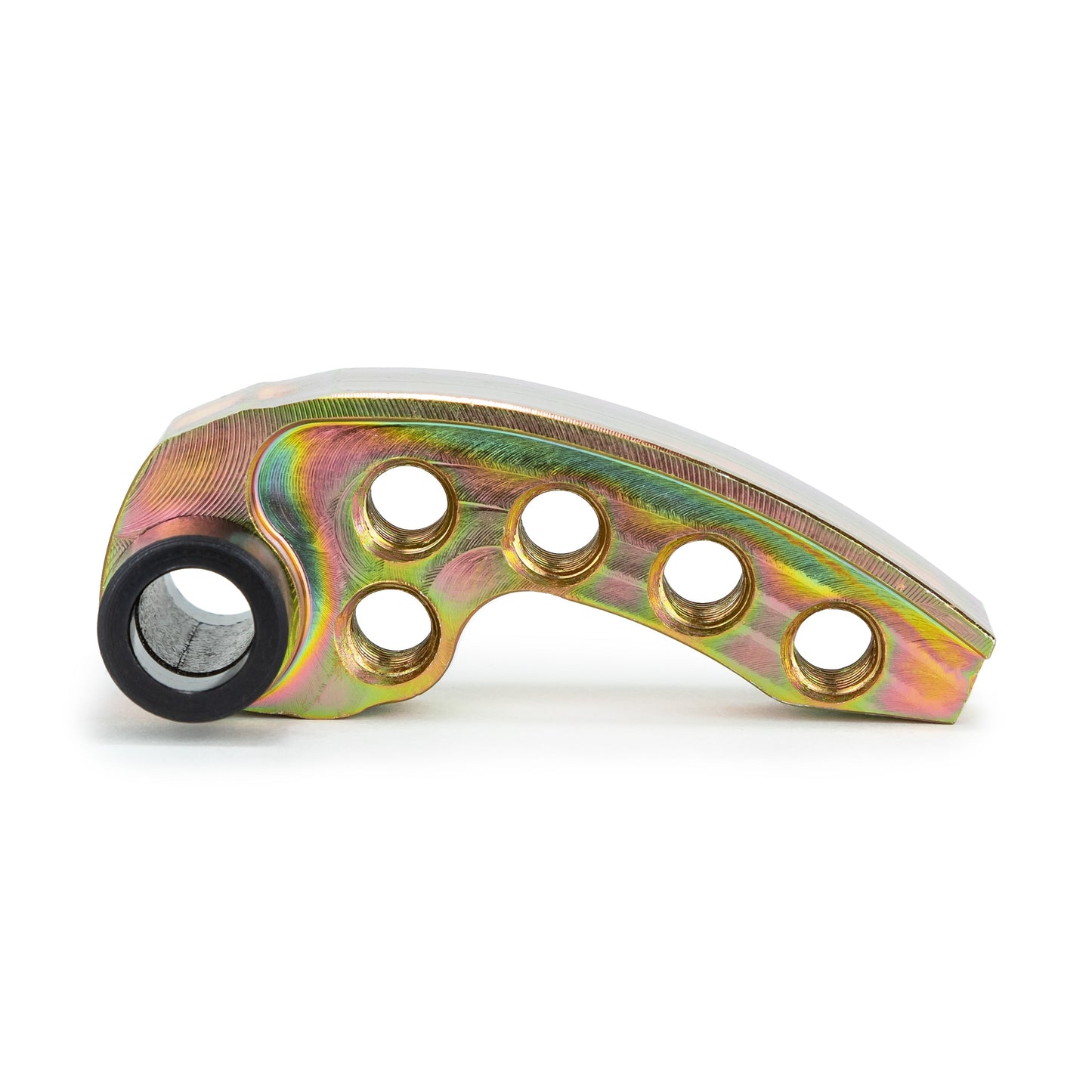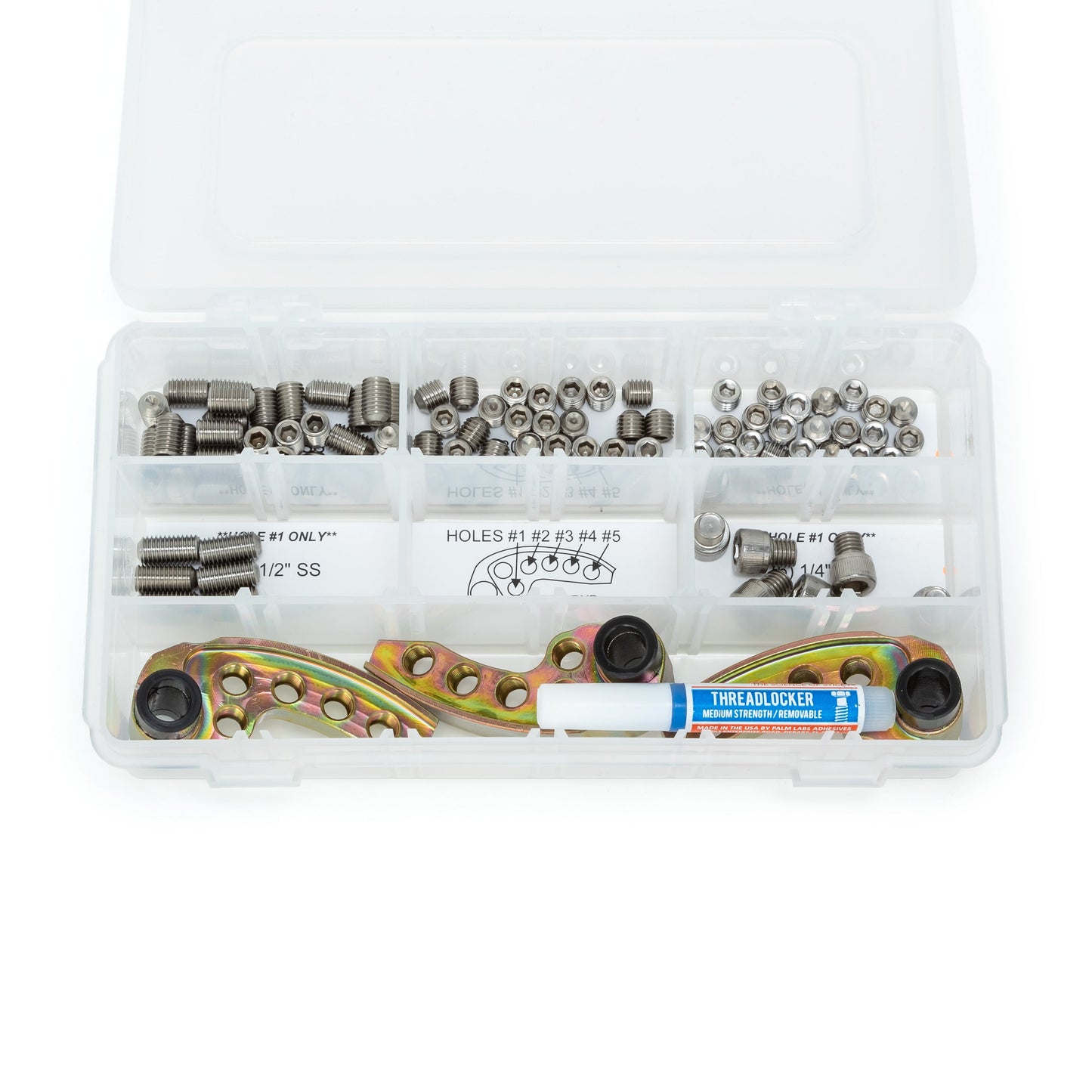 Fast UTV in Corona, CA
Fast UTV & Corona Motor Worx only work with top performaning brands, suppliers, and machining making CMX custom engines THE best quality, style, and ultimate power. We can rebuild your SxS to max it's potential, increase it's horsepower, and torque to push your machine to a whole new level.